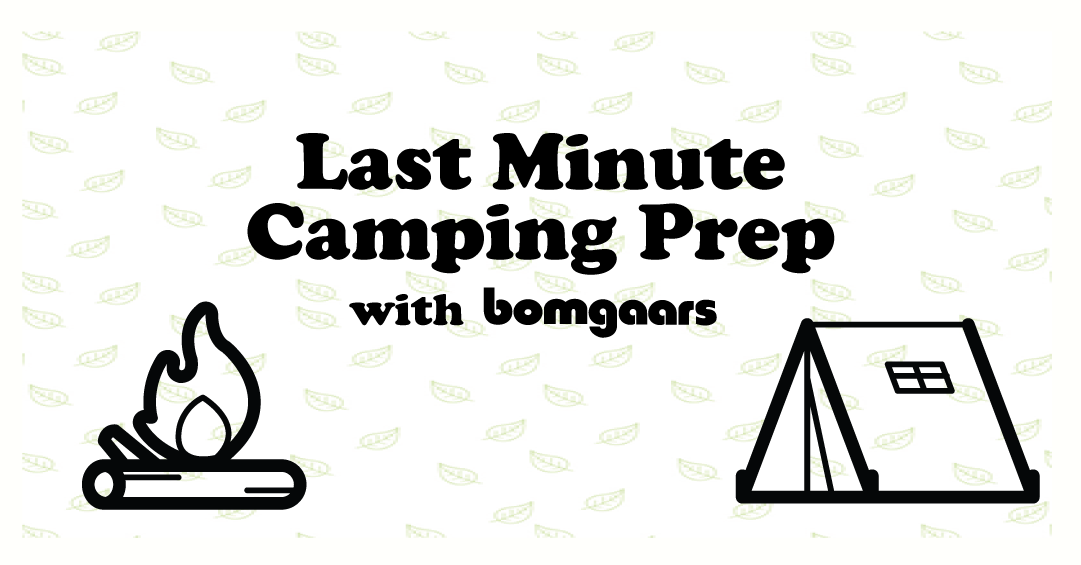 We've found some great camping tips for a worry-free tip and you can grab your gear at Bomgaars!!!. Whether you're new to camping and haven't got a clue where to start, or a seasoned camper looking to improve your set up, this is a must-read.
Whether you choose to use a Camper or a Tent these are great tips
General camping tips
Always plan for bad weather
The weather in the Midwest is notoriously unpredictable. We recommend packing:
Plenty of warm layers
A warm hat
Waterproof clothing
Sun protection
Insect repellent
Check the weather forecast
Despite it not always being accurate, checking the weather forecast will give you a good idea of what to prepare for.
There's nothing wrong with being over-prepared
Sure, packing light is handy. However, you won't know what you really need until you've been camping a few times. Don't listen to anyone that tells you that you've packed too much. It's fine to be prepared for all situations until you can put together your own, personalized list of essentials to pack.
Take a first aid kit
Fingers crossed you won't need to use it, but having the basics to clean and bandage a wound will be invaluable if you or someone you're with does have an accident. If you're camping with a dog, taking a separate first aid kit is a great idea.
Use a packing list before setting off
There are endless camping packing lists available online
Don't pitch up under a tree
Although it can make for a great photo opportunity, pitching up under a tree can pose a few issues. Trees in high wind can become a real hazard with falling branches very likely to cause damage to your unit. It's also really annoying having to clean tree sap off or bird mess off of your tent.
Don't forget about lighting!
Consider whether you'd prefer a hand-held torch or a headlight for trips to the facilities after dark. Check if there's a convenient place in your unit to hang a lantern, if not you may need to get a free-standing light.
Pack a portable charger
You'll most likely run out of battery on your phone during your trip and it'd be a shame not to be able to snap your memorable moments. Many campsites offer electric pitches and phone charging facilities but having a portable option while you're away from the campsite can be useful.
Prioritize entertainment
Books, board games, cards and outdoor games are all options for staying entertained on the campsite. Bomgaars has a great game section for you to choose a game or two.
Leave your tech at home
Signal can be variable in rural camping locations so online streaming can be hit and miss. Taking a phone for accessing online maps, contacting people and taking pictures is fine but leave the rest of the tech (and the stress) at home.
Pack a small table and some chairs
You'll miss basic items of furniture when you're camping. Having a chair and table, a place to set your tea down and enjoy your meals is a great way to make your unit feel a little more like home.
Take your own toilet paper
If you're staying on a campsite that doesn't guarantee toilet paper, make sure you take your own. You can keep it in a reusable sealable bag to save on space if needed. Many campers take anti-bacterial wipes and wet wipes so they're always prepared for the facilities block.
Pack earplugs
This is a great tip, just in case you find yourself with noisy neighbors or unused to the sounds of the great outdoors while you're trying to sleep. Most campsites will have rules around noise levels after a certain time of night. Pack a pair of earplugs and you'll always be able to sleep soundly.
Don't leave valuables unattended
Unfortunately, there are opportunistic people around, and you'll need to be vigilant with your valuables. Use your common sense and don't leave things unattended. If you're leaving the campsite for the day, take any valuables with you and always remember to lock up your bikes.

No two campsites are the same
It's great if you find a favorite site to visit regularly but do explore other campsites to get a feel of the different options available.
Take wet wipes
Drink spills, mud and messy kids can all be resolved with the help of a wet wipe. Keeping your camping area clean is a vital part of being able to enjoy your camping trip. Just make sure you look out for biodegradable options.
SLEEPING TIPS
Night-time in the Midwest is colder than you think
Even in the peak of summer, the temperature in the Midwest can really drop at night. You'll only sleep well if you're warm enough so go prepared for a cold night, with the option to remove layers.
If you're going to spend money on one item, let it be your sleeping bag
Your sleeping bag is going to be your main insulation while you sleep, so investing in something comfortable, lightweight and long-lasting is worth the money..
Take a comfy pillow
You can buy camping pillows, but they're not necessarily needed. If you're backpacking or low on space, camping pillows can pack down to save on weight and room. Otherwise, any comfy pillow you like will do the job.
Pack extra blankets
Blankets can be used as an additional insulation layer on the ground, a cozy extra in your sleeping bag or for putting across your lap on a colder evening. It's better to have another layer you can use than need one and not have it.
Think about your tent flooring
You don't need to add any additional flooring to your tent, but it is an easy way of ramping up the comfort factor. Foam floor pads, spare carpet and fluffy blankets are great for insulation; they can also protect your tent flooring from wear and tear.
Don't sleep with your face inside your sleeping bag
If you sleep with your mouth inside your sleeping bag, the water vapor in your breath will make the inside of your sleeping bag damp which will make you colder and uncomfortable.
CLOTHING TIPS
Pack dry spares
Dry campers are happy campers! Pack at least one set of spare clothes in case the ones you're wearing get wet. Do your research on materials which retain heat and dry quickly, investing in a few good items to see you through will make your camping trip much more comfortable.
Make sure your layers are loose
The best way to stay warm is to layer up your clothing, but if your layers are tight, you'll slow your circulation and end up with cold limbs.
Stay on top of your temperature
Don't wait until your fingers are numb to try and get warm. As soon as you start to feel cold, figure out why and fix it. It's much harder to get warm when you're really cold than it is to maintain a constant level of comfort.
Pack an umbrella
You may not want to wear your waterproofs when you're spending the day exploring a new city or town. Pack a compact umbrella so you can be prepared for Britain's rainy weather.
Store your clothes in waterproof containers
This follows on from the point above; make sure your clothes are stored in a waterproof box or bag. This tip ensures you'll always have a dry set of clothes.
Slip-on shoes
Pack a pair of shoes you can slip on and off quickly for trips to the facility block and wandering around the campsite. It'll save you a lot of time and effort during your trip.
Keep your clothes in your sleeping bag
If you're camping during cold weather, getting out of your sleeping bag can be a struggle. Having your clothes for the day ahead in your sleeping bag overnight means they'll be warm in the morning.
Are you missing something? Stop by Bomgaars before heading out for these awesome deals: