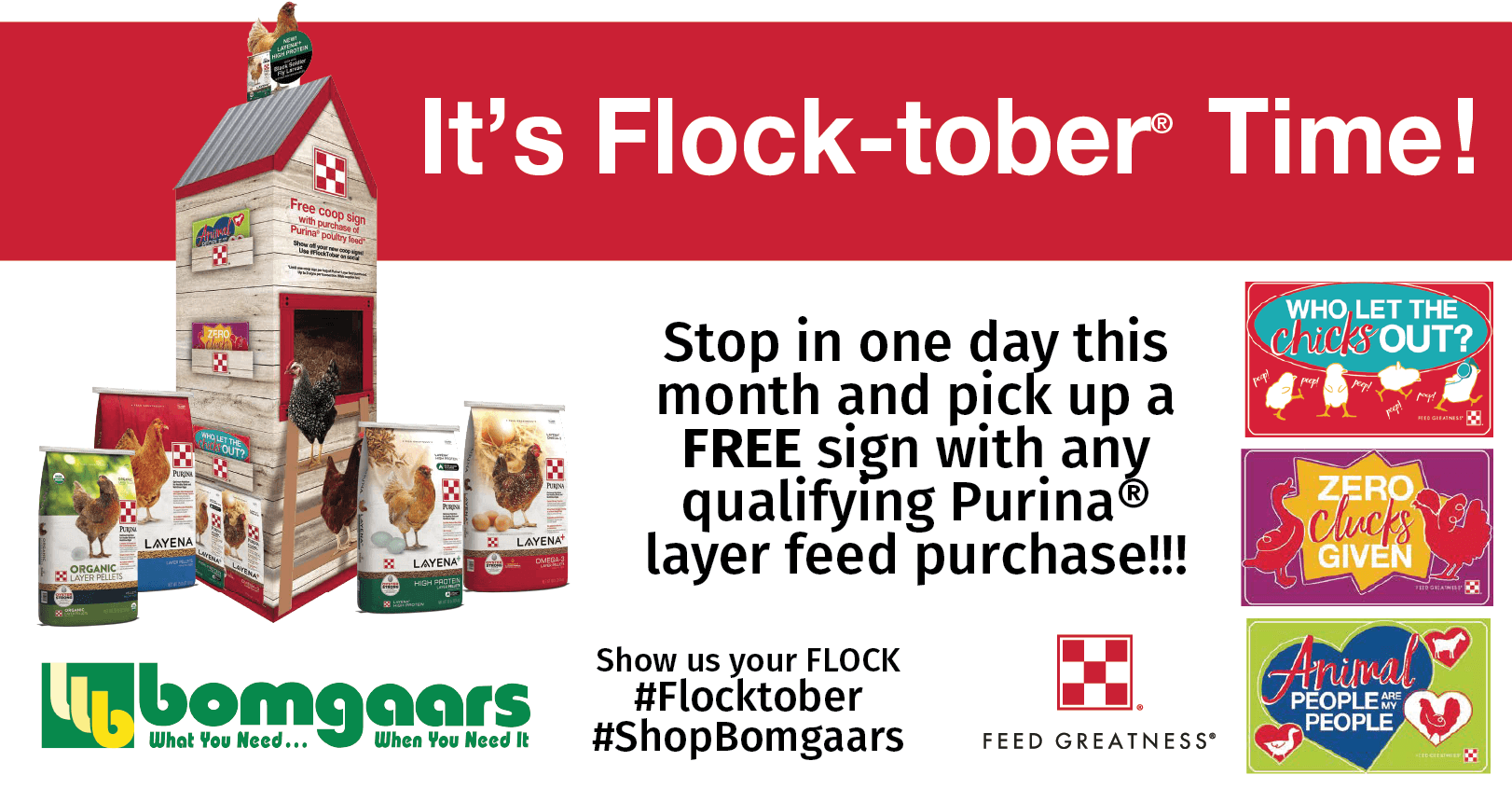 Purina® Coop Signs Available for a Limited Time

Our exclusive chicken coop signs are now at your local Bomgaars store (IN-STORE PURCHASE ONLY)
Purchase required of at least ONE BAG of:
Purina® Layena®, Layena® Plus Omega-3, Flock Raiser® Crumbles, Start & Grow®. Feed purchase must be for a 25lb+ bag to be eligible to receive a FREE SIGN.
052-5157, 5165, 5149, 5173, 5199
NOTE – Signs are first come first serve – so hurry on in!
We would love to see your COOP signs put to use!! So grab your camera and make sure you post some pictures of your coops :) tag @BomgaarsSupply #Flocktober #ShopBomgaars.