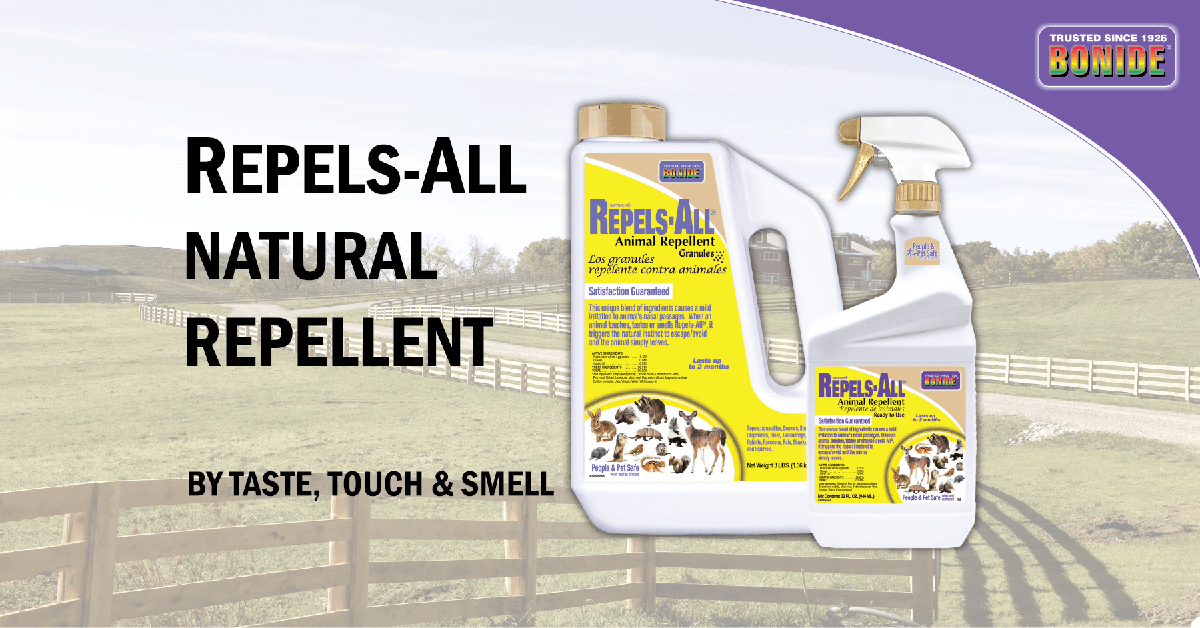 Bomgaars BLOG: Why use repellents?
Animal repellents came about because the animals were doing things that became a nuisance to humans. To stop these behaviors, animal repellents came to be.

How do you measure the success of an animal repellent?
A repellent can be considered a success if it changes the animal's behavior, i.e. if a deer is eating the hostas and applying the repellent stops the deer from eating them, the repellent has worked even if the deer still come to the yard.
Initial repellents work by taste. These repellents had ingredients that tasted bad, i.e. cayenne pepper. The nuisance animal eats or chews the plant to get the bad taste.
As repellents evolved they not only tasted bad but ingredients that smelled bad were added, i.e. garlic, fish meal, etc. Bad smelling repellents would repel if a nuisance animal was using the flower bed as a litter box, sleeping or digging in a garden area.
Read more »