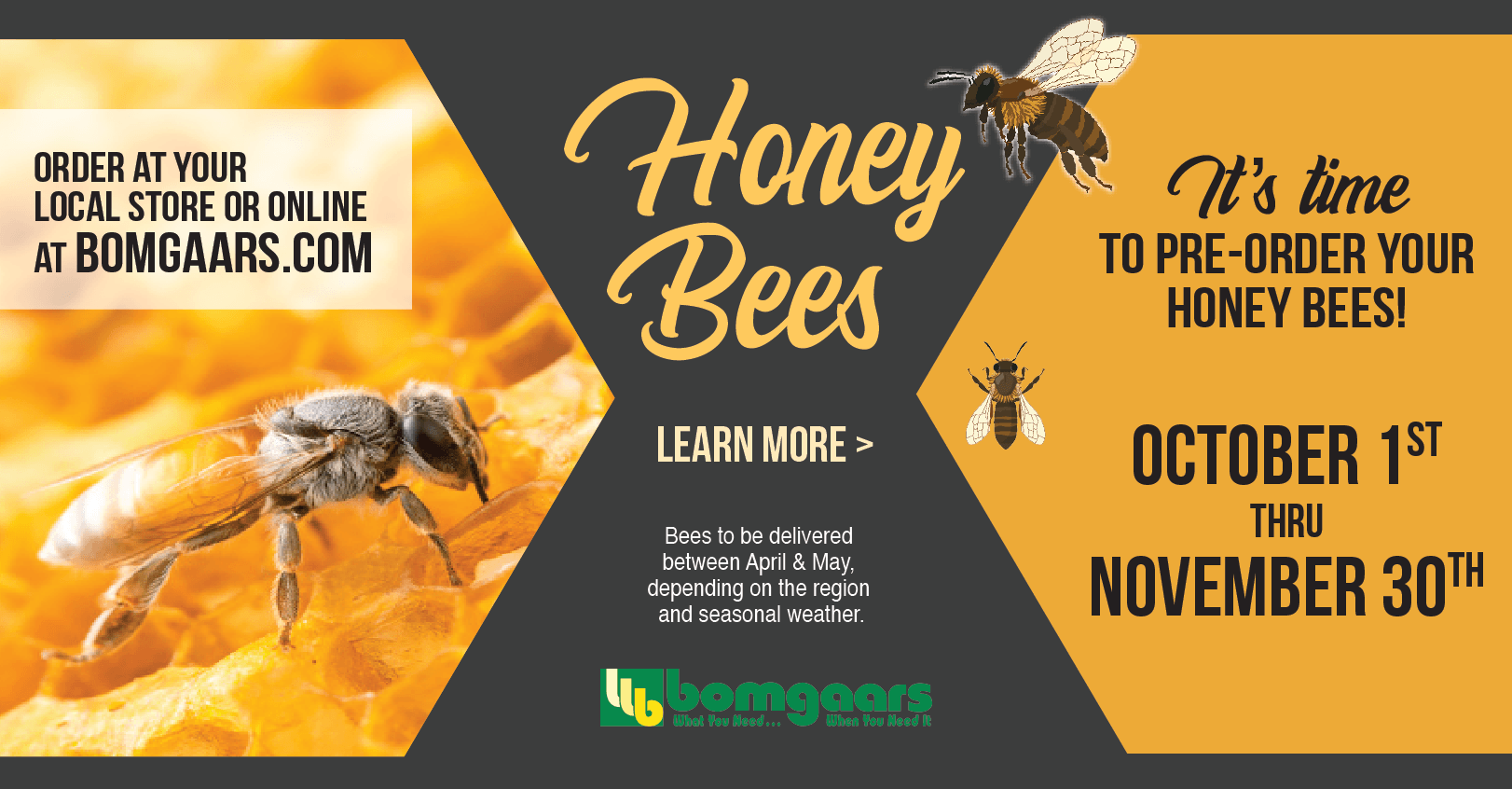 BOMGAARS Important DATES
WE WILL BE TAKING PRE-ORDERS ENDS SOON!!!
DELIVERY: Mid-April - Late May (Customers will be notified directly by the vendor for specific delivery time/dates)
Need more details about our bees? CLICK NOW >
If you are having issues with be below LINK - PLEASE USE THIS LINK TO ORDER >
Bomgaars has chosen Queen Bee Acres this year to for our Bee supplier. Here is a bit of their story:
Our mission at Queen Bee Acres is to inspire new beekeepers to experience the pleasure of caring for honeybees, and also be successful building a healthy, strong apiary for yourself.
More about us:
Queen Bee Acres is chemical free
The wax is naturally drawn
Queens are developed naturally and open mated
The heritage of the bees is mainly a cross of Italian, Carniolan, and Caucasian, making them gentle, heavy producers of honey, comb, and brood.
We use organic oils for strength and good health, thriving in the South Dakota weather.
The size of our bees are 4.9mm, making them more resistant to certain types of pests.
Our bees are registered with and inspected by the State of South Dakota Department of Agriculture annually.